NOTE DRIVER'S AGE IS REPORT, NOT THE MAKE, MODEL AND YEAR OF THE VEHICLE!
Man crashes car into KFC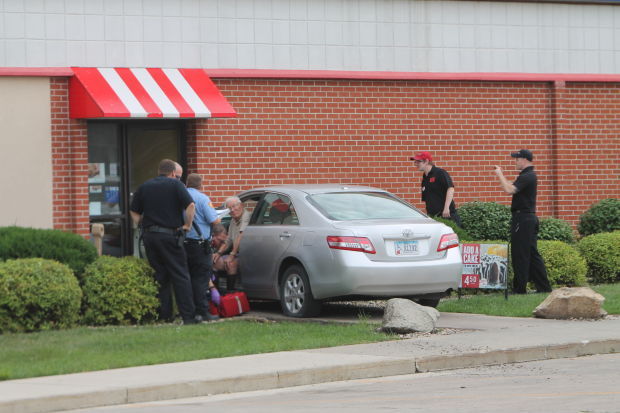 MASON CITY | A man received minor injuries after running his car into a Mason City restaurant Friday afternoon.
Lawrence Frisch, 94, Mason City, was transported to Mercy Medical Center-North Iowa by the Mason City fire medics. He was treated and released, according to a hospital spokesman.
Emergency personnel around 1:38 p.m. responded to a report of a car hitting KFC, 615 Fourth St. S.W.
Lt. Logan Wernet of the Mason City Police Department said Frisch was trying to park on the west side of the building when he hit the gas pedal instead of the brake and struck the building.
No charges were filed.
The Mason City Fire Department was on scene, assisted by the Mason City Police Department and Clear Lake Ambulance.
http://globegazette.com/news/local/man-crashes-car-into-kfc/article_db06841f-1fc6-57d8-bb22-62c47c3affc7.html