Owners of several vehicles on the lists that have been made available have been defensive "Not my car!'
Think again!
Evidence indicates that TAKATA KNEW!
Evidence indicates that NHTSA failed to act expeditiously.
Air Bags intended to protect drivers and passengers have become KILLERS to some, showering the driver with shrapnel.
Air Force Lt. Stephanie Erdman:
"My passenger only had mild scrapes and bruises," she told lawmakers. "I should not have been injured in the shocking and terrifying way that I was."
A jagged piece of metal shot through Erdman's airbag and imbedded itself in her right eye, while also fracturing her right nasal bone. At the hearing Thursday she displayed a graphic photograph of herself with a chunk of metal protruding from her right eye.
"I was instantly blinded on my right side," she said. "I felt blood gushing down my neck. I was terrified. My vision will never be the same. I will never be the same."
Florida resident Stephanie Erdman suffered severe injuries in September 2013 when a Takata airbag exploded in her Honda Civic, sending metal fragments flying at her face.
http://www.citizensreport.org/2015/11/03/takata-airbag-recall-expanded/
When police got to the scene of a minor car accident in Alhambra, California in September 2013, they thought the driver, Hai Ming Xu, had been shot in the face.
A similar conclusion was reached by Orlando police responding to an accident a year later -- they believed that the driver, Hien Thi Tran, had been the victim of a stabbing that might have caused the accident.
[

Hien Thi Tran]

....

an autopsy released this week found that the cause of death were the metal and plastic fragments that cut her neck.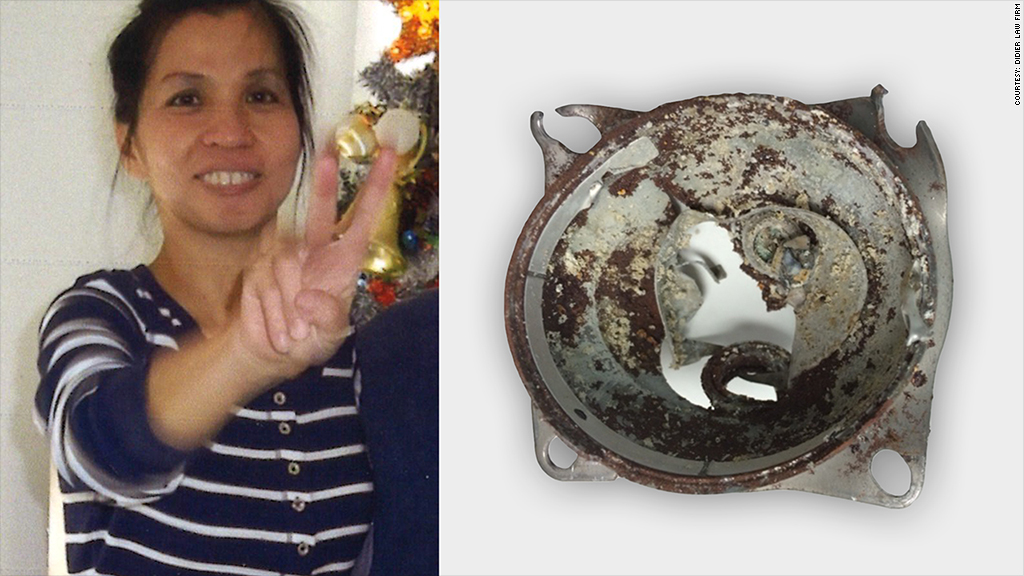 In most cases the airbags deployed during a minor accident. But one lawsuit charges that the airbags in a 2001 Honda Civic deployed for no apparent reason while the car was stopped at a red light.
The driver in that case, Kristy Williams, barely survived the 2010 accident. Shrapnel tore into her carotid artery. She was able to insert two fingers into the wound to stop the bleeding, and a nearby pedestrian put pressure on the neck wound until help arrived. But she still had several strokes and now suffers from traumatic brain injury, according to her suit.
http://money.cnn.com/2014/11/20/autos/takata-airbag-victims/
U.S. investigating all Takata air bags
with troubled propellant