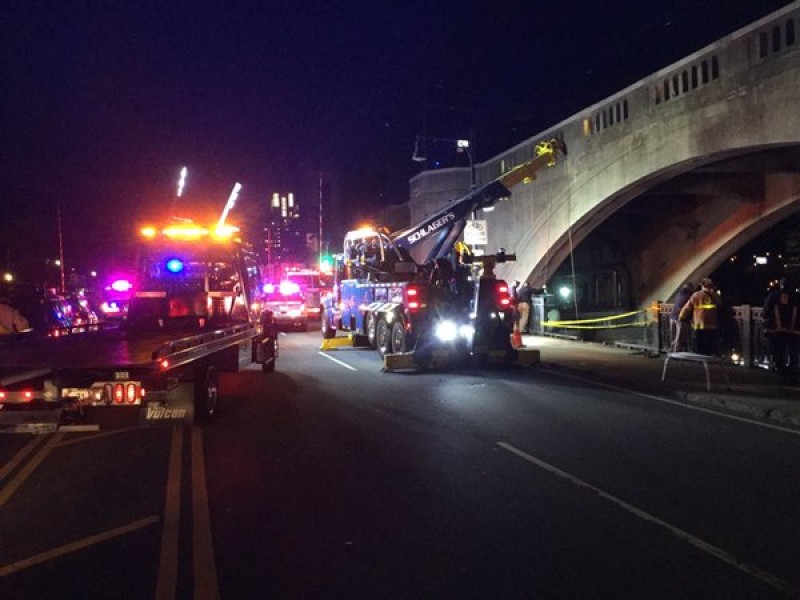 2002 – 2015 TOYOTA TACOMA Vehicle Speed Control Problems (as of: 9 Nov 2015):
2015
2014
2013
2010
2009
2005
2003
2002
["Current" ETCS-i began in 2005.

*

An earlier
variant was fitted to
2002-2004 V6 models.]
2004 TOYOTA TACOMA Vehicle Speed Control Problems
------------------------------------------------------------
Apr 18, 2012 - Hopkinton, NH - Vehicle Speed Control


WHILE DRIVING THE ENGINE SPEED DROPPED AND THE ACCELERATOR PEDAL STOPPED RESPONDING. AFTER TOWING THE TRUCK HOME I READ THE SCAN CODES AND THERE WERE MANY THAT RELATED TO THE THROTTLE BODY SENSORS. IN ORDER TO DEBUG THE SYSTEM I CLEARED THE PROBLEM. WITH THE KEY ON AND THE ENGINE NOT RUNNING I TESTED THE DRIVE-BY-WIRE SYSTEM MANUALLY. IT RESPONDED CORRECTLY AND SHOWED NO PROBLEMS. NO MORE CODES WERE THROWN. I STARTED THE TRUCK AND PUT IT IN GEAR AND ENGINE WENT TO FULL THROTTLE IMMEDIATELY. I TURNED THE TRUCK OFF QUICKLY AND RECHECKED THE DRIVE BY WIRE SERVO SYSTEM. IT STILL WORKED CORRECTLY WITH NO CODES THROWN.

I AM AN ENGINEER AND HAVE WORKED A GREAT DEAL WITH SERVO SYSTEMS INCLUDING WRITING A BOOK ON THE HOW TO TROUBLESHOOT THESE SYSTEMS. I CAN'T BELIEVE THAT THE DESIGNERS DID NOT BUILD ANY REDUNDANCY INTO THE FEEDBACK AND CONTROL DEVICES. THIS DEVICE IS CONSIDERED A MAJOR RISK IN A FAILURE MODE ANALYSIS. IF I DID THAT TYPE OF WORK IN MY POSITION I WOULD BE FIRED AND HAVE AND UNENDING LIST OF LAWSUITS BROUGHT AGAINST ME.

THIS TRUCK HAS BEEN INCREDIBLE IN TERMS OF RELIABILITY HOWEVER I AM VERY SURPRISED THAT A COMPANY AS LARGE AS TOYOTA WOULD LEAVE SOMETHING LIKE THIS TO CHANCE. THIS DEVICE CAN EASILY FAIL IN A WAY THAT WOULD CAUSE A LIFE THREATENING SITUATION. I WAS LUCKY TO HAVE IT FAIL AT LOW THROTTLE AND NOT FULL THROTTLE AS IT DID WHEN I TESTED IT AT HOME. THIS IS A DEFINITE SAFETY ISSUE AND TOYOTA NEEDS TO ADDRESS IT. I CALLED TOYOTA AND THEY "COULDN'T HELP" ME. IT COST $1200 TO REPAIR. IT'S NOT THE MONEY, IT'S THE RISK THAT THIS FAILURE IMPOSES. THE TRUCK NOW BELONGS TO MY 16 YEAR-OLD SON AND I'M CONCERNED ABOUT HIS SAFETY. I ALSO HAVE A VIDEO THAT SHOWS THE METHODS I USED TO TEST THE SYSTEM AND THE FAILURE HAPPENING RIGHT IN MY DRIVEWAY!...UPDATED 05/15/12 * BF
=========================================
Electronic Throttle Control System -
intelligence (ETCS-i) (2000-2010)
Electronic Throttle Control System
Toyota Tacoma In Fatal Charles River Crash Not Part Of Acceleration Recall
November 9, 2015
BOSTON (CBS) – Massachusetts State Police say the Toyota pickup truck that
plunged into the Charles River
Saturday evening was not part of a recall for unintended acceleration problems.
Two people in a 2010 Toyota Tacoma died after the truck ran a red light at Leverett Circle, side-swiped a car and then drove off the Craigie Bridge and into the water across from the State Police barracks.
Brian Arcand, 36, of North Smithfield, Rhode Island, and Rebecca Smith, 36, of Providence,
were pronounced dead
at Massachusetts General Hospital after being pulled from the water by rescuers.
State Police said they're looking at speed as a factor in the crash.
"As part of every investigation into crashes with fatal or life-threatening injuries, the Massachusetts State Police Collision Analysis and Reconstruction Section reviews vehicle recall databases and compares that data to the make, model, year, and vehicle identification numbers of vehicles involved in the crashes," State Police spokesman Dave Procopio said in a statement Monday.
"State Police have determined that the victims' 2010 Toyota Tacoma pickup truck was NOT part of any Toyota recall for unintended acceleration problems."