Salem, N.H. man medflighted following early morning crash
By Aimee Ortiz
GLOBE CORRESPONDENT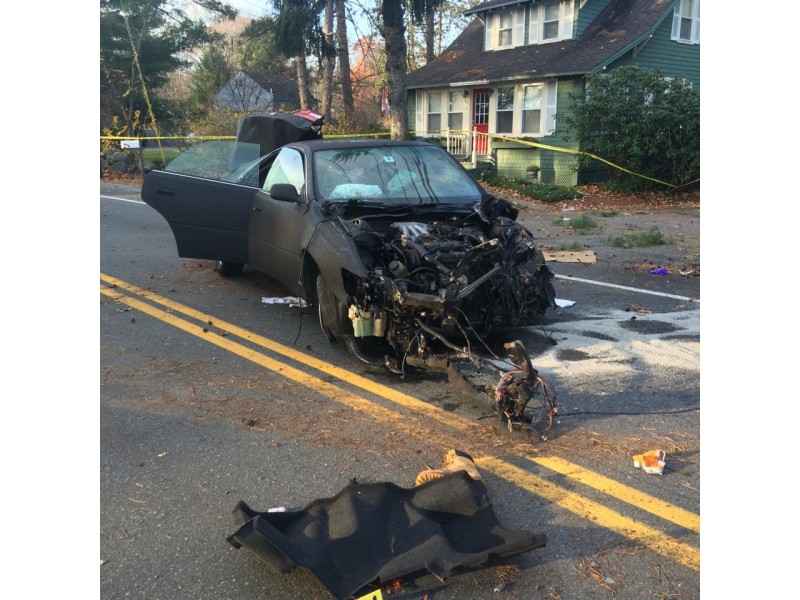 A 23-year-old Salem, N.H., man was medflighted to Massachusetts General Hospital on Saturday morning with life-threatening injuries following a car accident in Salem, N.H.
According to a statement released by the Salem police department on their
Facebook page
, Officer Kristen Verdonck radioed Salem police dispatch at about 2:56 a.m. after she had been passed by a 1997 Lexus traveling over 90 miles per hour on Main St., near the intersection of Hampstead Rd.
Verdonck, who was not in a position to stop the vehicle, activated her emergency lights, but quickly lost sight of the speeding car. Moments later, the statement says, she came upon a serious accident in front of 317 Main St. According to police, the Lexus that had passed her earlier had gone off the road, striking several trees before coming to a stop. The driver of the car, the 23-year-old man, was found lying face down at the base of a tree, having been ejected from the vehicle during the crash.
The Salem fire department initially transported the driver to Lawrence General Hospital,
http://www.bostonglobe.com/metro/2015/11/07/salem-man-medflighted-mass-gen-following-early-morning-crash/xOPKNdPwyz08aTVyZKsunJ/story.html?event=event25