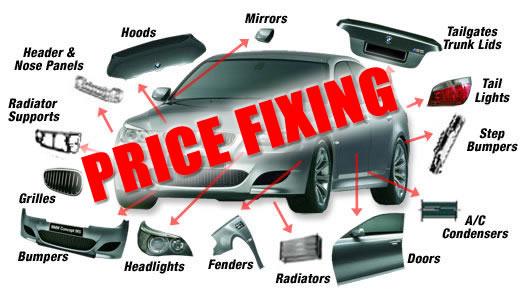 Philip Nusse
What do Julie Hamp and price fixing have in common?
If the Japanese want to enforce their drug laws, they are perfectly entitled to do so. But they had better be prepared for other countries to enforce their own laws, too.
Japan Inc. should be embarrassed about the treatment of former Toyota communications boss Julie Hamp. Her saga ended this week with her release by Japanese authorities who took her into custody for allegedly illegally importing painkilling medication. She was not charged with a crime, but quit her job as the first senior-level female executive at Toyota Motor Corp. The U.S. ambassador to Japan, Caroline Kennedy, intervened on her behalf, The Detroit News reported.
It was a defining moment in Japan Inc.'s effort to open itself up to the outside world. It was a colossal failure.
All things being equal with international business law enforcement, the U.S. Justice Department should take heed of Hamp's treatment.
You see, as of last year, about
20 indicted Japanese automotive executives
were hiding out in Japan from U.S. antitrust prosecutions for fixing the prices on a wide variety of parts used by their automaker customers in the U.S. Some are still on their companies' payrolls. It's unclear if any of these executives will be brought to justice.
These are legitimate federal criminal cases: 55 individuals have been charged in the U.S. while 35 companies -- most of them based in Japan -- have pleaded guilty or agreed to plead guilty and have agreed to pay more than $2.5 billion in criminal fines in the multiyear investigation and prosecution.
It's part of the largest antitrust investigation in U.S. history -- and several other countries have launched similar probes.
Yet to Japan Inc., price fixing
isn't considered a big deal
and it's barely considered a crime. It's sort of like an American executive harmlessly, but illegally, importing a prescription painkiller into Japan. So what's the problem?
The problem is, some 20 Japanese executives need to be brought to justice and prosecuted in U.S. courts. President Obama's Justice Department should start extradition proceedings immediately.
After all, laws are laws -- whether they are enforced in Japan or the United States.
http://www.autonews.com/article/20150709/BLOG06/150709865/what-do-julie-hamp-and-price-fixing-have-in-common?