AIRBAG STAB WOUNDS ???
EXPLODING TAKATA AIRBAGS have created a sad challenge for law enforcement.
Hien Thi Tran: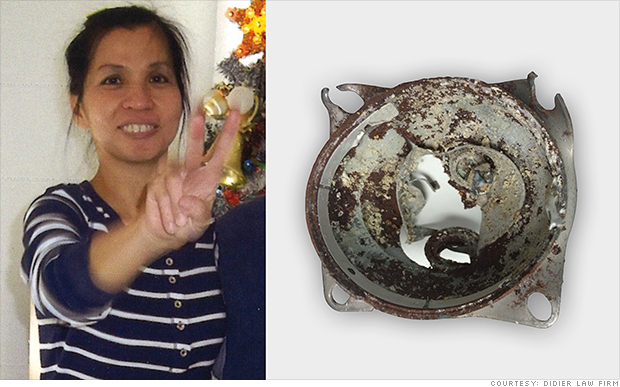 November 20, 2014
When police got to the scene of a minor car accident in Alhambra, California in September 2013, they thought the driver, Hai Ming Xu, had been shot in the face.
A similar conclusion was reached by Orlando police responding to an accident a year later -- they believed that the driver,
Hien Thi Tran
, had been the victim of a stabbing that might have caused the accident.
Court records and police reports show two other fatalities tied to the exploding airbags, which were also both in Honda (
HMC
) cars:
Ashley Parkham, killed in a 2009 accident in Midwest City, Oklahoma.
Gurjit Rathore, killed in Richmond, Virginia on Christmas Eve, 2009.
http://money.cnn.com/2014/11/20/autos/takata-airbag-victims/
TALIA SHADWELL
Last updated 15:44, November 30 2014