The

LEMON

traveled to the Police Station to alert them that a

LEMON

was about to intrude upon their streets.
The Officer behind the desk shared that although he had never had a

LEMON

come to his office, he had had a man report a CHICKEN ATTACK!
CAUTION: There are some mighty mean ROOSTERS out there!
The

LEMON

assured of solely LEGAL CONDUCT:
1. NO TRESPASSING
2. NO INTERFERENCE WITH TRAFFIC
The

LEMON

presented her license as confirmation that she was NOT an escapee from a locked facility, possessed no criminal record or outstanding warrants, as well as documentation of her dispute [including the Plymouth Court Docket #].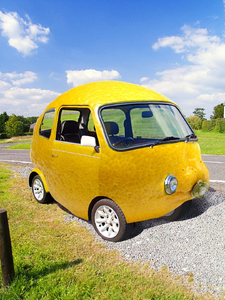 It was never suggested that the

LEMON

should time the Police Response time, yet it seemed upon the

LEMON'S

appearance,

Route 44 Toyota

began protesting a

LEMON'S

First Amendment Rights!
ROUTE 44 TOYOTA

called local law enforcement REPEATEDLY, offering many suggestions of laws the

LEMON

was violating.
The most creative insistence by

ROUTE 44 TOYOTA

was that the

LEMON

needed a SIGN PERMIT for her vehicle.
The

LEMON

is a law-abiding citizen who made the poor choice of purchasing a

BRAND NEW TOYOTA LEMON

from

ROUTE 44 TOYOTA

for whom the law seems unimportant.
The

LEMON

is protesting, not only the

LEMON TOYOTA

, but the ARROGANCE of

ROUTE 44 TOYOTA

and

ROUTE 44 TOYOTA

knowingly VIOLATING the LAWS.
1.
ROUTE 44 TOYOTA

has access to legal advice, the officers of

ROUTE 44 TOYOTA

are well-educated, fully capable of reading and digesting CLEARLY WRITTEN STATUTES.
Yet,

ROUTE 44 TOYOTA

violated FCRA [Fair Credit Reporting Act] a statute intended to protect CONSUMERS from UNJUST and ILLEGAL SNOOPING!
[Folks, The reasons are clearly enumerated in the law to protect each of us. Legally permissible uses

HERE

. This is not a creative writing class!]
Instead,

ROUTE 44 TOYOTA ILLEGALLY

accessed credit reports
3 TIMES!
There are no credit applications!
There was NO CREDIT DISCUSSION.
Their ARROGANT legal counsel had the audacity to state, regarding the ILLEGAL ACCESS
TO CREDIT REPORTS:
I'M NOT A LIBERTY TO DISCUSS......
ROUTE 44 TOYOTA

could have invented an excuse and REMOVED the inquiries.
The ARROGANCE of

ROUTE 44 TOYOTA

prevented them from doing so.
And then

ROUTE 44 TOYOTA

THREATENED a SLAPP SUIT!
FOR POSTING THE TRUTH!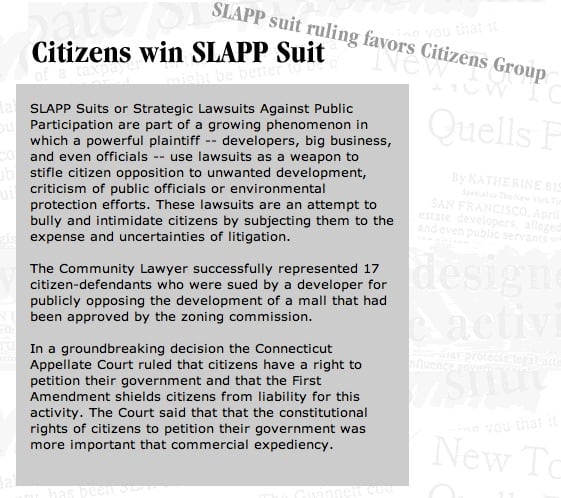 [STRATEGIC LAWSUIT AGAINST PUBLIC PARTICIPATION!]
2.

ROUTE 44 TOYOTA

should have CEASED ALL communications with the

LEMON

when they were served notice of a lawsuit.
Dilly, Dally Dan should have ADVISED them so.
He didn't! They DIDN'T!
Instead, they continued to BOMBARD the

LEMON

, filling her mailbox, finally leaving a message on her answering machine almost 6 months after the

LEMON

purchased the

LEMON

.
Anyone who has done business with these CLOWNS understands their OVERZEALOUS JUNK MAIL!
Anyone who knows the

LEMON

appreciates the lengths to which she has gone to rid her mailbox of this CRAP.
3.

ROUTE 44 TOYOTA

made it a practice, among many offensive, overbearing tactics, of taking photos of NEW CAR BUYERS and sending a CRAPPY CALENDAR to the customer.
ROUTE 44 TOYOTA

ILLEGALLY posted those photos on facebook as advertising without disclosing that violation of privacy to their customers.
Some of those photos included the NAMES and LICENSE PLATES of NEW CAR BUYERS.
Legal counsel ignored this blatant violation of many things.....until the

LEMON

blogged about it.
Although the practice was an invitation to STALKERS and CAR THIEVES, it continued until the

LEMON

commented....when will they remove previous posts that are in violation of numerous laws?
There are a few more issues regarding ILLEGAL BUSINESS PRACTICES that the

LEMON

will save for a later date.
Maybe

ROUTE 44 TOYOTA's

arrogant legal counsel should review rather than hurling THREATS and BULLYING.......
CROSS POSTED:
A LEMON Goes Into the Police Station........