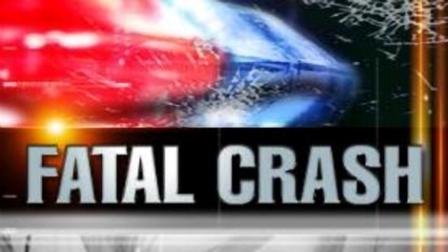 Posted: Sep 13, 2014 11:04 PM EDTUpdated: Sep 14, 2014 1:48 AM EDT
LAS VEGAS--
Nevada Highway Patrol troopers say two women were killed Saturday evening after a crash on the west-bound off ramp of 215 and Decatur.
Troopers say it happened at 7 p.m. Two cars, a
Toyota Camry
and Mercedes, were exiting the beltway when the
Toyota
rear-ended the Mercedes.
The Mercedes was able to pull over and stop on the off ramp. The
Toyota
continued on the off ramp and crossed over both the north-bound and south-bound lanes of Decatur.
The car ended up in a parking lot where it hit a concrete barrier and caught on fire.
A 21-year-old woman from Wisconsin who was in the front passenger seat died at the scene. Another passenger, a 58-year-old woman from Las Vegas, was taken to University Medical Center where she passed away.
State troopers say the 21-year-old man driving the car is at UMC in critical condition, but is expected to survive.
Investigators say no one in the Mercedes was injured. They say the people in the Mercedes and
Toyota
knew each other. Preliminary investigations reveal speed was probably not a factor in the initial crash. No word on why the
Toyota
continued on the off ramp.
Lanes were not shut down for a significant period of time as the accident happened in a parking lot.
http://www.8newsnow.com/story/26526487/breaking-news-deadly-accident-on-215-at-decatur
Posted
Updated
One person died after a two-vehicle crash on the 215 Beltway near South Decatur Boulevard Saturday night, according to the Nevada Highway Patrol.
The call came in about 7 p.m. after a
Toyota Camry
traveling west on the Beltway rear-ended a Mercedes-Benz. The Mercedes' driver pulled over to the right, while the
Toyota
continued down the Decatur offramp. The
Toyota
traveled to a parking lot near Wagon Trail Avenue where it caught fire.
The female front-seat passenger of the
Toyota
was pronounced dead at the scene. The male and female passengers were taken to University Medical Center in critical condition.
No injuries were reported for the passengers in the other vehicle.
The people in the two cars are family members, NHP trooper Loy Hixson said. They were on their way home.
The Beltway was closed for a short time, but Hixson said temporary closures may follow as the NHP continues to investigate.
http://www.reviewjournal.com/news/las-vegas/passenger-dies-after-family-accident-beltway