For some reason,

THE LEMON LADY

had difficulty posting her comments after the HACK JOB below.
Here goes:
How can a reasonable person drive a car that had NO BRAKES?
If

THE LEMON LADY

had injured or killed a child, it would be someone who was her neighbor, maybe someone she knew.
Have we become so uncaring of others, so arrogant and so isolated, that the potential for injuring others is meaningless?
THE LEMON LADY

chose not to drive the LEMON TOYOTA!
There is no indication in the PROPAGANDA below that NHTSA did any testing, nor that they are capable of doing so. Rather, it seems, NHTSA is waiting for the BODY COUNT!
This is Noriko Uno....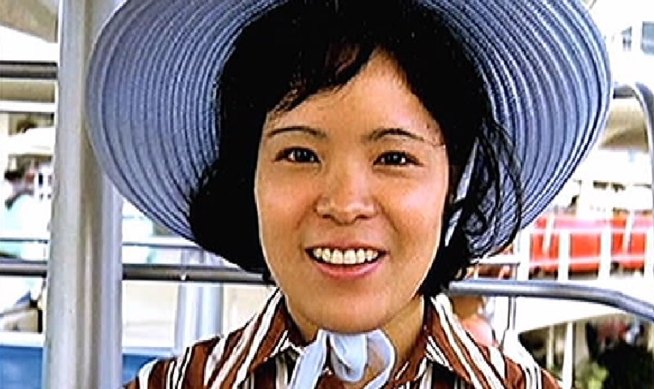 ...she spent the last minutes of her life, in TERROR, trying to STOP her RUNAWAY TOYOTA.....
Why would anyone risk being terrorized by a TOYOTA?
The 2012 Toyota Prius C won't be recalled after the National Highway Traffic Safety Administration rejected a petition demanding the vehicle be called back over a braking issue.
The NHTSA first opened a review into the 2012 Prius C after an owner complained of a harsh transition from electric to IC (internal combustion) power and excessive brake pedal travel during normal brake application back in January 2013.
"Broader review of the consumer complaints reported for all variants of the subject vehicle showed no indication that either the reported jolting sensation or the brake performance concerns reported are occurring in this vehicle population
at a level that would require investigative action
by NHTSA," the agency said in a statement posted on its website.
Approximately 23,920 vehicles would have been recalled if the petition was accepted.
Federal safety regulators said in a statement that after a test drive and vehicle inspection, no "actionable" problem was found within the vehicle.
"In the agency's view, additional investigation is unlikely to result in a finding that a defect related to motor vehicle safety exists in the subject vehicles," the NHTSA said. "Therefore, given the need to allocate and prioritize NHTSA limited resources to best accomplish the agency's safety mission, the petition is denied."
In short, if you own a 2012 Toyota Prius C, you have nothing to worry about.
http://www.autoworldnews.com/articles/8389/20140728/nhtsa-rejects-petition-demanding-recall-of-2012-toyota-prius-c.htm
JUST MY OPINION...AT THE MOMENT!