The driver of this RUNAWAY TOYOTA walked away....not everyone is so lucky!
Singer/songwriter, Kris Kitko did an AWESOME job on her YouTube video, "Toyota Where Are Ya?" The video was directed at Toyota regarding her own real world experience with Toyota SUA, sudden unintended acceleration. With her satirical approach, she completely destroyed the Toyota and NHTSA myth about SUA, namely "pedal misapplication" by drivers. Unfortunately, Kris Kitko's YouTube video is no longer available for viewing online.
In the wake of the NHTSA/DOJ $1.2 BILLION settlement following a CRIMINAL investigation, Kris should be encouraged to use her finely-honed musical skills to do a sequel to her first Toyota SUA YouTube video. The U.S. Federal Government allowed Toyota "deferred prosecution" in this settlement provided it follow the steps outlined in the terms of the agreement. No one…not one single Toyota executive…is going to serve any prison time for knowingly withholding evidence that could have saved many lives and ensured public safety on the roads.Toyota ADMITTED that it LIED to both the Toyota customers and the government.
Michael Barr, renowned embedded systems expert, after studying Toyota's ETCS-I far longer than NASA did, found the existence of faults in the software which could lead to a real-world, potentially-catastrophic SUA event with a number of potentially ineffective failsafes. Imagine flying down the road in a Toyota with no functioning brake override to exit a software task-death! Isn't that a bit like being on a high-speed roller coaster and having the track fail to keep you on? And want to know the most SHOCKING part? Toyota reportedly didn't have a copy of the code in their OWN monitor chip! Michael Barr and company had to SHOW them! Can we just say, "Scary!"
Toyota cites that there is no electronic cause for SUA in its vehicles based on the short-duration investigations by NHTSA and NASA. Michael Barr and other experts have shown these studies to be scientifically seriously flawed. First, the ETCS-I software investigation was extremely limited. Only a SMALL FRACTION of the embedded software was tested by NASA.
Secondly, Toyota misrepresented the presence of EDAC RAM (error detection and correction random access memory) while indications of this issue were apparently redacted in the original NHTSA report. This misled NASA into NOT LOOKING INTO a number of potential sources of failure – which they may otherwise might have.
According to NASA expert, Dr. Henning Leidecker, some Toyota's can grow "tin whiskers" within certain electronic components. This can result in short circuits which can lead to yet another type of electronically-induced SUA event. Dr. Leidecker and associates actually DID FIND and study a case of "tin whiskers" found within the accelerator pedal assembly; rendering a Toyota vehicle UNDRIVEABLE.
Dr. Leidecker suggests driving the affected Toyota vehicles is "a game of Russian roulette." Dr. Leidecker is most concerned about 2002-2006 Toyota Camrys with their potential to grow "tin whiskers." He indicates the risk of this condition increases over time.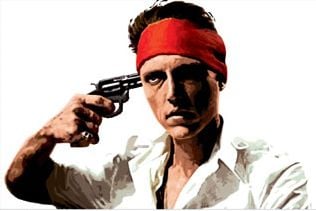 Meanwhile, whistleblower Betsy Benjaminson remains scared for Toyota drivers. She is convinced
Toyota's own internal documents strongly indicate SOMETHING IS WRONG
with their ETCS-i ELECTRONICS . She says "ghosts" indicate glitches can cause a runaway car. Betsy now blogs on a Blogger website where she continues to EXPOSE key documents that she says open the company's PR KIMONO. Betsy's goal is to reveal the true inside story of Toyota's SUA problem and to demonstrate and expose the differences between the company walk and company talk.
How did Betsy turn whistleblower? As a Japanese-to-English translator, Betsy was hired by Toyota's legal team to translate documents for the criminal investigation of Toyota. Just like the DOJ, Betsy SMELLED A RAT. After checking with top experts, she came forward to alert the public to the major safety issues involved.
Toyota owner, turned consumer activist-blogger, Parris Boyd has been blogging about what he calls "The Recall King" (a.k.a. Toyota) for years. His blog, "Beware of Toyota. Their next victim may be YOU…," was initially an outlet for his frustration with Toyota--after his MR2 Spyder's engine disintegrated at low mileage. What Parris faced was an unresponsive, stonewalling company operating within a state of denial.
During the height of Toyota's engine oil SLUDGE debacle, Parris created his blog with the goal of using his free speech to help other similarly-affected Toyota owners. He also wanted the public to know just how Toyota and its dealerships treated their "valued customers." Parris's Blogger website currently receives over 100 views a day!
So, WHY is Toyota trying so hard to CONVINCE its own customers and the public that its vehicles suffer from SUA caused only by 1) improperly placed or type of floor mats (huh?); 2) sticky accelerator pedals (like those pesky sticky Sienna minivan sliding doors?); or 3) pedal misapplication (oh...the little old lady theory?). Why does it IGNORE the recent findings of the electronic experts? WHY isn't it currently LISTENING to its own customers?
Well, YOU be the judge. The FACTS are before you.
Charlene Blake