NHTSA: Explaining away their incompetence, negligence and their irresponsible conduct, YUP!
BLAME THE DRIVERS!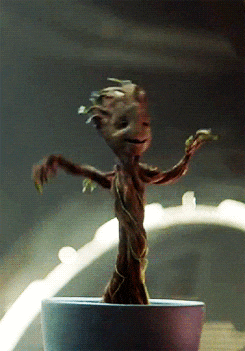 In this entire endeavor, there are 2 striking points:
1. Car Washes KNOW which vehicles are prone to ACCELERATION - YOU don't!
Bob Schrum, the owner of Flagstop Car Wash, said his employees are provided a list of cars, trucks and SUVs that have been proven prone to unintentional acceleration. In fact, he said the instances have been well documented by the National Car Wash Association.
2.
TOYOTA'S ARROGANCE is displayed in the comment below:

Behind the scenes, Toyota played hardball with critics. A public relations manager named Masami Doi had spelled out the approach in a December email. "There are at most around 10 people who are the sources of negative tone communications. If they can be suppressed, I think we will be able to manage it somehow. Like you said, let's go with an intention of destroying each individual person's ability to oppose us, one by one…."
– David Hechler,
Is Toyota Telling The Truth About Sudden Acceleration
(emphasis supplied)
According to this story, some of the NASA scientists who worked on the February 2011 report that DOT Secretary Ray LaHood proclaimed an exoneration of Toyota electronics were so disturbed by the way they were forced to "investigate," they refused to sign the final product.
FROM :
TOYOTA Lies and Media Cover Up
When NHTSA can't even do its job, it writes off accidents as DRIVER ERROR!
Who is dumb enough to believe the PROPAGANDA?
Posted at 8:02 a.m. Nov. 20, 2014
On the eve of Thursday's Senate Commerce, Science, and Transportation Committee hearing on defective vehicle airbags that may have killed four people in the United States, President Obama nominated
Mark Rosekind,
a member of the National Transportation Safety Board, to fill the long-vacant job as head of the National Highway Traffic Safety Administration.
The Governors Highway Safety Association cheered the nomination, calling
Rosekind
a leader in investigating and deterring drunk driving, drugged driving, and distracted driving.
Senators have been complaining for months that Obama hadn't nominated a permanent NHTSA chief and that the agency hadn't been vigilant and aggressive enough in monitoring car defects.
While Thursday's hearing may well reveal disturbing details about defective airbags and perhaps inadequate NHTSA oversight, the larger context remains: despite some defective vehicle parts,
NHTSA data indicate that driver error is responsible for more than 90 percent of accidents.
But driving in America is much safer than it was 20 years ago.
That's true by many measures:
fatalities per million vehicle miles traveled,
per 100,000 population, and per 100,000 licensed drivers.
In 2012 there were 7,155 fewer fatalities than in 1994, even though there were 36.4 million more licensed drivers and Americans drove 600 billion more miles than in 1994.
The decline in driving fatalities is due in part to airbags (which is why it's so important that they perform as designed) but also to:
In addition to the airbag problem and automobile recalls generally, Rosekind, if confirmed, would also have the job of explaining and perhaps trying to begin implementing a NHTSA rule now in the works that would mandate that new cars have vehicle-to-vehicle communications capability, a rule which raises
thorny privacy questions.
http://blogs.rollcall.com/the-container/despite-airbag-defects-driving-safer-than-20-years-ago/?dcz
=
JUST MY OPINION .... AT THE MOMENT!