Koua Fong Lee's TOYOTA CAMRY sped out of control...TOYOTA's UNCORRECTED SUDDEN UNINTENDED ACCELERATION....
...killing 3 people and Koua Fong Lee was sent to prison...where he spent 2 1/2 years before being exonerated...
Parris Boyd has blogged extensively about this case here:
Beware of Toyota. Their next victim may be you...
Trudy Baltazar wrote about this tragic case in her book, a MUST READ! .....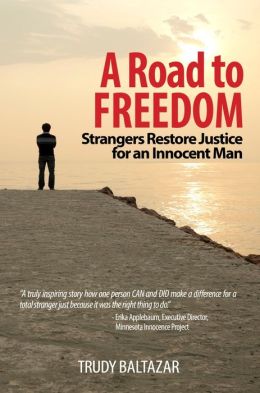 One of the biggest national news stories (and the largest automotive industry lawsuit settlement) deals with millions of cars after complaints of sudden unintended acceleration. Sometimes the smaller story is more important than the bigger one. That is what's behind
A Road to Freedom
.
Upon hearing a news broadcast in Minnesota about a husband/father who was wrongfully imprisoned after a car he drove suddenly accelerated and killed three people, Trudy Baltazar felt compelled to act. She didn't know the man, and she didn't know the victims, but she felt something wasn't right when the county attorney opposed a new trial even though there was new evidence and 44 new witnesses. Trudy understood what it was like to have one's voice silenced and not given the chance to defend oneself. Drawing on her deeply rooted compassion to stand up for what's right and to reverse the effects of injustice, she brought national attention to this local case.
Righting a Wrong: How One Small Voice Made One Big Difference
A Road to Freedom
shows what a difference one person can make. If you've ever thought about doing something, but thought you were just one person and couldn't possibly make a difference, read this book, then think again. You will see how one person created change for the better. It will make you think twice before discounting the impact one person can make on a life, a family, a community, and beyond.
A Road to Freedom
shows how life's adversities can be used for good.
To order the book or read more, click here:
http://trulinespublishing.com/