This is Noriko Uno: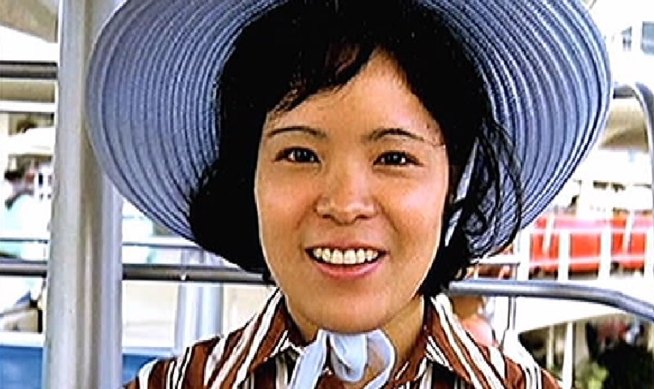 This is the TOYOTA that sped out of control, killing Noriko Uno because she couldn't STOP it, she even pulled the emergency brake:
[TOYOTA]
argued that brake override was not -- and still is not -- required under federal vehicle safety standards.
THIS FROM
TOYOTA
, A COMPANY THAT ADVERTISES HOW IMPORTANT SAFETY IS: 'SAFETY IS NOT MANDATED' ??????
[Noriko] Uno pulled her emergency brake before she died, proving she tried to regain control of the car .....
FROM:
Noriko Uno: Last Minutes Filled With Terror As Toyota Camry Sped Out of Control
Safety on escalators, but not in TOYOTAS?
It is salutary to remember that every escalator on the
London Underground is fitted with emergency stop
buttons: not so cars fitted with electronic throttles!
FROM:
Dr. Antony Anderson's Spring 2014 Article:
http://blog.copernicustechnology.com/wp-content/uploads/2014/05/Uncommanded-Acceleration-article.pdf
http://jessiepowell.blogspot.com/2014/06/sudden-acceleration-spaghetti-software.html
Wade through the details in the article....but think about this:
FORD was NOT mandated to install a kill switch in the trunk that protected not only me, but the occupants of the home where the MERCURY SABLE came to rest.