Making the uninformed decision to purchase a
BRAND NEW TOYOTA
and experiencing problems that were dismissed by
ROUTE 44 TOYOTA
with the all-too-common mantra
"Normal operation..." "No computer error message...."
forced me to look further....
...discovering Betsy Benjaminson,

Beware of Toyota. Their next victim may be you

.....

,

Michael Barr, many others

and much else.
The bullying tactics of Attorney Daniel Viera, attorney for Route 44 Toyota have been endured...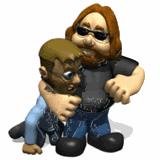 The Dilly, Dally, Delay, Stall & Bill 'em King, King of Conflicts...forced to postpone court dates, even dates specified by MR. ALBANY ROUTE 44 TOYOTA Attorney Keith B. Rose....
....apparently PAID BY THE POUND.....MR. ALBANY ROUTE 44 TOYOTA has deforested forests with his court documents...all sent OVERNIGHT.....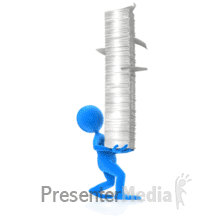 This is only part of the cost TOYOTA is willing to pay .....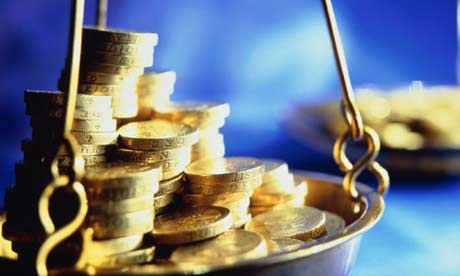 Koua Fong Lee paid dearly for owning a TOYOTA.....
Excerpts of Koua Fong Lee's imprisonment and exoneration are below. CLICK ON LINKS TO READ the damage TOYOTA has caused. [CORRECTIONS BELOW]
Trudy Baltazar helped free Koua Fong Lee through her work on the Minnesota Innocence Project that Joan Treppa posted [links below].
"I didn't know Koua, just heard on the news that he was sentenced to 8 yrs in prison for driving a Toyota Camry that suddenly accelerated and killed 3 people. 44 people came fwd signing affidavits who drove the same year Camry ('96) saying this happened to me in their same year Camry. I held support rallies and brought national attention to his case and not only was he freed, but the county attorney had to step down from her job due to loss of support after I exposed how Koua's case was handled.
My book tells all and references how to view Michael Barr's findings. The name of the book is

A Road to Freedom: Strangers Restore Justice for an Innocent Man

. The website is
www.trulinespublishing.com
My book is actually being considered for a movie. A literary publicist is currently writing an outline of the screen play in order to present to a group of power brokers for financial support.
Joan Treppa
about.me/JoanTreppa
jctreppa@gmail.com
Citizen Advocate for Wrongfully Convicted People
Citizen Advocate for Wrongfully Convicted People
Joan Treppa is a citizen advocate and emotional philanthropist who champions for the rights of people wrongfully convicted. She independently promotes the work of the
Innocence Project
and shares her knowledge about the devastating effects caused by wrongful convictions.
**Koua Fong Lee
is the featured exoneree for June in Joan's Monthly Exoneree Series. Please check out her WP blog story
"Separate Ahmong Equals"
parts 1 & 2. Pictured from left to right are exonerees: Koua Fong Lee, Audrey Edmunds, Fred Saecker, Damon Thibodeaux and Michael Piaskowski at the 2012
"Benefit For Innocence"
in Mpls.
Separate Ahmong Equals…Pt 2
Well…to continue on with this astonishing story, it all started when I was navigating the MN Innocence Project website. I clicked on the page that lists movies and books depicting wrongful conviction cases. I noticed one book that had been added recently. Its title read, "The Road to Freedom; Strangers Restore Justice for an Innocent Man", by Trudy Baltazar. Hmmm…interesting, kind of like what I'm doing with the Wisconsin case. I read the paragraph next to it and saw that it was about the infamous Toyota case which happened here in Minnesota some time ago. I was intrigued and wanted to find out if the author was local so I did a search. It appeared that she not only lived in Minnesota but lives very close to me as well! Wow…no kidding. How come I didn't know about her or her mission? Well…I better find out more because she is definitely someone I want to meet! I ordered her book and given the timing of these revelations, I decided it was appropriate to highlight Mr. Lee in my exoneree series for this month.
"Upon hearing a news broadcast in St. Paul, Minnesota about a husband/father who was wrongfully imprisoned after he drove a car that suddenly accelerated and killed three people, Trudy Baltazar felt compelled to act. She didn't know the man and she didn't know the victims but she felt something wasn't right when the county attorney opposed a new trial even though there was new evidence and 44 new witnesses".
Who knew that driving a Toyota or Lexus could result in jail time and worse if a sudden unintended acceleration accident occurred? Toyota said all this is over because the recall has been done and it has paid its $1.2 billion fine. THINK again if you believe that claim! The real problem currently is ELECTRONIC SUA and accidents are happening daily. Many of these involve vehicles in parking lots when braking is initiated. Storefront crashes and crashes-into-buildings/homes are reported. Toyota finds the vehicle faultless…no code stored and EDR (black box) shows no braking. However, Toyota and Lexus drivers report the vehicle "taking off" or "having a mind of its own." These same vehicles have been reported going airborne from a standstill starting point in a parking lot!