The Noriko Uno jury verdict hasn't changed my mind since

MY LEMON TOYOTA

failed to STOP.
Toyota U.S.A. ignores COMPLAINTS! [as the NHTA web site clearly reveals.]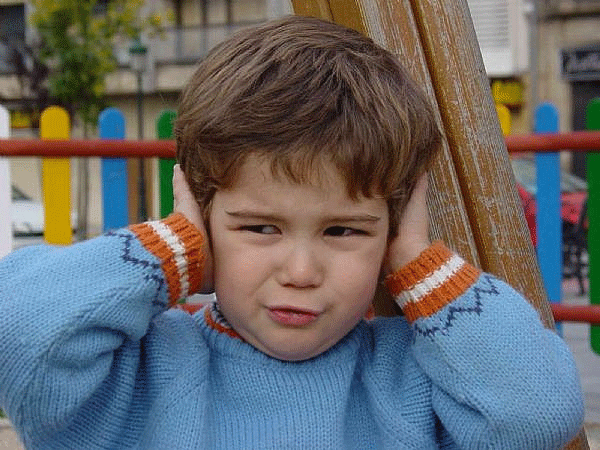 Toyota pronounces 'No Computer Error Message' ignoring that there is No Computer Error Code programmed.....and you can't get a list of those codes.....
Toyota U.S.A. is more willing to fund attorneys than in manufacturing SAFE TOYOTAS.
This is Noriko Uno's car.....
The California trial of Noriko Uno's defective Toyota took 2 months before being given to the jury to deliberate.
Because of the length of the trial, no media coverage is available and we can only rely of vague and disappointing accounts.
It is clear that there are several things that set this case apart:
1. Noriko Uno's vehicle was struck by another prior to her Toyota Camry's Sudden Unintended Acceleration
2. Witnesses indicated that they saw brake lights in Noriko Uno's attempt to stop her vehicle and she pulled the emergency brake
2. Legal arguments were unigue
While no safety feature is mandated by federal regulation, no brake override, other manufacturers have included safety features that protect drivers and occupants.
It would seem that were Toyota not as arrogant, they would add such features to their vehicles to restore their integrity and reputation.
Below is a collage of articles and videos:
By

JACLYN TROP
Published: October 10, 2013
The case is the first of about 85 personal injury and wrongful death lawsuits brought against Toyota in California state court because of complaints related to sudden, unintended acceleration and the resulting wave of recalls in 2009 and 2010.
The 2006 Camry driven by the victim was not included in the recalls.
The California jury's decision is in line with Toyota's winning verdicts in cases in New York and Philadelphia. Toyota is also on trial, or scheduled to stand trial, for death and personal injury lawsuits in Oklahoma City, Santa Ana, Calif., and Michigan.
The family of the victim, Noriko Uno, said that Ms. Uno tried to stop her 2006 Camry before crashing into a tree in Upland, Calif., but that a faulty accelerator and the lack of a brake-override system made the car speed out of control in the wrong direction on a one-way street.
The jury found that the Camry did not have a defect that caused the crash. It said that the driver of a vehicle that crashed into Ms. Uno's car was at fault for the accident and should pay $10 million in damages to Ms. Uno's husband and son.
It was the first so-called bellwether case in state courts, chosen by a judge to help predict the potential outcome of other lawsuits making similar claims.
Toyota Cleared, Other Driver Blamed Wrongfu

l Death Lawsuit
Jury finds another driver, now 90 years old, who ran a stop sign and hit the woman should pay the family $10 million
Friday, Oct 11, 2013
Mardirossian argued

Toyota made safety an option instead of a standard by not installing a mechanism to override the accelerator.

He added the automaker also failed to warn customers what to do if an accelerator became stuck.
Toyota defended its vehicles, saying it had a

state of the art braking system

and argued an override component would not have prevented the crash. The company's lawyers said Uno likely mistook the gas pedal for the brake. [Toyota's ploy: Blame it on the driver! Witnesses reported seeing brake lights and the handbrake had been pulled in efforts to STOP Noriko Uno's Runaway TOYOTA as she sped to her death.]
Toyota has blamed the driver, stuck accelerators or floor mats that trapped the gas pedal for the sudden unintended acceleration

claims that led to the massive recall of its vehicles.
The verdict adds to the list of the automaker's court victories. In 2011, a federal jury in New York found the automaker wasn't responsible for a 2005 crash that the driver blamed on the floor mats or defects with the electronic throttle system.
The Toyota litigation has gone on parallel tracks in state and federal court, with both sides agreeing to settlements so far. A federal judge in Orange County is dealing with wrongful death and economic loss lawsuits that have been consolidated.
Federal lawsuits contend that Toyota's electronic throttle control system was defective and caused vehicles to surge suddenly. Plaintiffs' attorneys have deposed Toyota employees, reviewed software code and pored over thousands of documents.
Toyota has denied the allegation, and neither the National Highway Traffic Safety Administration nor NASA found evidence of electronic problems. [NASA examined computer codes according to reports, not cars or computers from cars.]
A trial in one of the lead cases is scheduled for early November.
The Uno case is the first so-called "bellwether" case in state courts, which is chosen by a judge to help predict the potential outcome of other lawsuits making similar claims.
Another sudden acceleration case began in Oklahoma this week. There are more than 80 similar cases filed in state courts.
Mardirossian said the evidence he presented at trial may help other pending cases against Toyota.
"We were able to demonstrate how their system can fail without a brake override system," he said. "We found some chinks in Toyota's armor. I think the next case will be a winner.
Jury awards $10 million in Toyota death case but absolves automaker
Toyota faces its first federal case next month in Santa Ana, in a suit involving an elderly Georgia woman, Ida Starr St. John, whose Camry accelerated and crashed into a school.
The verdict in the Uno case may not be a strong indicator of the outcomes of future trials, because the attorneys in this case forwarded a somewhat unique legal theory.
Lawyers for other plaintiffs are set to argue that Toyotas contain electronic defects that can cause sudden acceleration. But Mardirossian, Uno's attorney, claimed that the car's lack of a brake override system was responsible for his client's death.
That fail-safe, designed to prevent a car from accelerating if the brake is depressed, was adopted by many auto manufacturers in the early 2000s, but Toyota didn't start using it until 2010.
Toyota's lawyers countered that the safety feature would not have saved Uno because, they alleged, she mistook the accelerator for the brake. What's more,
they argued that brake override was not -- and still is not -- required under federal vehicle safety standards.
Belo, meanwhile, was driving a vehicle that smashed into Uno's Camry. The impact caused Uno's foot to become trapped on the accelerator pedal, leading the car to take off at high speed, ultimately crashing into a tree and a utility pole. The jury blamed that crash on Uno's death.
The sudden-acceleration issue first arose for Toyota after the August 2009 death of an off-duty California Highway Patrol officer and his family in a runaway Lexus ES outside San Diego.
The accident, which happened to occur the same day as Uno's fatal crash, drew national attention and led to a slew of huge and costly recalls, congressional hearings and more than $65 million in fines for federal safety code violations.
Numerous outside experts have claimed that the sudden-acceleration events could be caused by an electronic defect in Toyota vehicles, although no evidence has been presented that conclusively proves that theory.
Toyota, for its part, has vigorously denied those allegations and points to studies conducted by
NASA
and the National Academy of Sciences that did not find any such bug.
Toyota has been named in hundreds of lawsuits since the issue emerged. Before now, only one, in New York state, reached a jury.
Toyota has settled a number of cases, including a 2010 deal with the family of the CHP officer for $10 million, and a $1.6-billion deal, approved this year, in a class action case brought by thousands of Toyota owners claiming the sudden acceleration decreased the value of their vehicles.
Toyota also settled the first two major cases that had been selected by judges to go to trial this year, although the size of those settlements was not disclosed.
GAG!
Another trial kicked off this week in Oklahoma state court. The plaintiff, Jean Bookout, claims that her 2005 Camry accelerated out of control -- injuring her and killing a passenger -- because of an electronic defect.
That trial is expected to last three weeks.
FROM:
The Truth About Cars
Mardirossian said Uno was a cautious driver and neither floor mats nor driver error were to blame.
He said
witnesses heard the Camry engine racing and saw brake lights going on and off. Pulling the handbrake had "zero effect,"
Mardirossian said.
"Imagine her strapped into her Toyota Camry driving 100 mph knowing the next move would be fatal,"
he said. "She saved many lives by veering off into that center median knowing that death was near."
'Souvenirs from NHTSA.'
Toyota settles wrongful death lawsuit
Toyota reached the agreement in the case brought by the family of Paul Van Alfen and Charlene Jones Lloyd, spokeswoman Celeste Migliore said. They were killed when their Toyota Camry slammed into a wall in Utah in 2010.
.....the Associated Press has conducted an investigation of its own, finding that Toyota has, for years, blocked access to event data recorder (EDR) information, and that the automaker has been inconsistent in revealing exactly what these devices do and do not record.
"Toyota decided to make safety an option instead of a standard on their vehicles,".....
Consumer Reports recently uncovered NHTSA's log books from 2008 that showed Toyota and Lexus vehicles accounted for over 40% of the complaints about uncontrolled acceleration in 2008 models. That's a significant percentage, especially considering that Toyota doesn't sell 40% of the cars on the market (it sells about 15% of all cars).
Frank Visconi: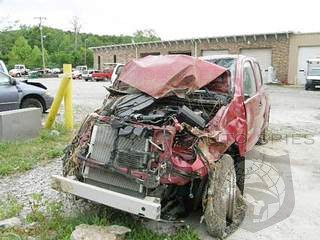 In the most tragic incident, on the day after Christmas, four people died in Southlake, Texas, a suburb of Dallas, when a 2008 Toyota sped off the road, through a fence and landed upside down in a pond. The car's floor mats were found in the trunk of the car, where owners had been advised to put them as part of the recall."
NEVER FORGET THESE WORDS --- TOYOTA KNEW AND ALLOWED PEOPLE TO DIE!
Toyota warned U.S. dealerships in 2002 that Camry owners complained of throttle surges and recommended adjusting the computer
"If you look at this document,
it says electronics
," attorney
Clarence Ditlow
said. "It says the fix is reprogrammed in the computer. It doesn't say anything about floor mats."
....
repair bulletin proves the manufacturer misled the public about the causes of sudden acceleration.
FROM:
http://middlebororeview.blogspot.com/2012/12/toyota-table-of-contents.html
.Toyota's R&D chief Masatami Takimoto contradicted his own engineers, admitting in a March 2010 memo that every conceivable condition had not been anticipated: "When this Electronic Throttle Control System (ETCS) system was inspected, didn't we fail to anticipate malfunctions such as an accelerator pedal itself remaining open?"
FROM
:
Documents Contradict Toyota
FROM:
Toyota: ...biggest and most deadly corporate cover up of all times...
Here are the latest developments in what I believe may be the biggest and most deadly corporate cover up of all time:......
The early Toyota investigation showed the problems and the luck associated with SUA investigations. NHTSA randomly two vehicles that repeatedly demonstrated SUA. NHTSA knew the problem was in the cruise control computer because if they moved the computer from
the bad Toyota that had SUA to a good Toyota that did not have SUA, the good Toyota developed SUA. When NHTSA tested the vehicles at VRTC, it could not find a failure mode.
3
Ultimately, NHTSA gave the computers to Toyota to take to Japan and test. Although Toyota found a failure mode in the printed circuit board, details of the findings were kept confidential

.
[Noriko] Uno pulled her emergency brake before she died, proving she tried to regain control of the car
Other cases expected to go to trial in state courts this year include one in Oklahoma and another in Michigan. There are more than 80 similar cases filed in state courts.
Documents Contradict Toyota
he dealer pleads: "…
Engine revs stick at 6000 rpm without any reason.
This issue occurs without any warning and at random cases. … (there were) two big car accidents in which the drivers miraculously escaped injuries. … the vehicle accelerated in an uncontrolled manner … more than 5 times … the Accelerator Sensor Assembly was replaced. … This issue could cost lives!!"
In another communication, a driver reported a
Tundra zooming to 80 miles per hour, uncommanded, with ineffective brakes.
Owners Report Problems With Toyota Tacomas
Corporate arrogance.......
Former Toyota Lawyer: Automaker Hides Safety Problems
Uploaded on

Feb 10, 2010
In an exclusive interview with ABC News, a former top lawyer for Toyota claims the automaker regularly hid evidence of safety defects from consumers and regulators, and fostered a culture of "hypocrisy and deceit."

"You have to understand that Toyota in Japan does not have any respect for our legal system," said Dimitrios Biller, who worked as managing counsel for Toyota's American operations from 2003 to 2007. "They did not have any respect for our laws."

Biller handled product liability suits while with the company. He claims that when Toyota received poor results in a vehicle rollover test, it ordered a new test in order to receive better results. According to Biller, the company also made a practice of concealing proof of safety problems, and did not disclose information it was obligated to produce
Are Toyota's Accelerators Out of Control?
Uploaded on

Nov 4, 2009
Out of Control