Disgruntled TOYOTA OWNERS are out there!
From facebook:
Toyota's cars kill innocent people. Stand up for the truth
Lee's attorneys call for charges against Toyota
by Jessica Mador, Minnesota Public Radio
August 27, 2010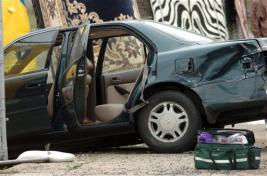 St. Paul, Minn.

— Attorneys for St. Paul driver Koua Fong Lee are calling on the Ramsey County Attorney to bring charges
against Toyota for a lethal accident four years ago.
Lee was driving a 1996 Camry when he crashed into another car, killing three people. Charges were dropped against Lee and he was freed from jail earlier this month.
Lee's attorney Bob Hilliard said he's challenging the Ramsey County Attorney's office to bring charges against Toyota for the deaths and injuries caused by the accident.
"If they had the audacity to charge Koua Fong Lee, once they have learned the truth of what happened, they need to now have the courage to stand up to Toyota, a muti-billion dollar company, the same way they were willing to bully a first-generation Hmong refugee," Hilliard said.
Hilliard said there is evidence that a design defect, not driver error, caused the crash.
The Ramsey County Attorney's office declined to comment.
Lee's Camry is in storage with the St. Paul police. His attorneys say they hope an agreement over access to Lee's car will be filed in St. Paul Federal Court soon.