This TOYODA Phony Baloney comes to Washington with a carefully scripted performance....and we're supposed to BELIEVE?
Subsequent PERFORMANCE by TOYOTA betrays this phony performance!
This man,

Koua Fong Lee

went to prison because his RUNAWAY TOYOTA CAMRY killed 3 PEOPLE!
Koua Fong Lee couldn't STOP!
Has TOYOTA made it RIGHT? NO!
Trudy Baltazar did a stellar job in her book explaining how an innocent man could have wasted his life for TOYOTA'S FAILURES :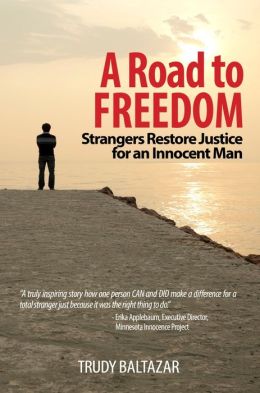 An OUT OF CONTROL TOYOTA SOLARA killed this 4 year old cherub...Lily Quintis when it PLOWED through her Day Care Center.
NEVER, EVER expect TOYOTA to step up and do the RIGHT THING!
It might affect their BOTTOM LINE!
PROFITS BEFORE PEOPLE!
This is stunning!
DOJ NEVER ADDRESSED TOYOTA'S SOFTWARE FAILURES even though the evidence was available!
August 13, 2014
Former U.S. attorney to monitor Toyota safety efforts
David Shepardson
Detroit News Washington Bureau
Toyota President and CEO Akio Toyoda, center, appears in 2010 before Congress to apologize for the company's handling of safety issues. (Alex Wong / Getty Images)
Former U.S. Attorney David Kelley will oversee Toyota Motor Corp.'s compliance with a deferred prosecution agreement with the Justice Department
after the automaker was charged with defrauding consumers by issuing misleading statements over unintended acceleration recalls.
On
March 19
, the Japanese automaker agreed to a $1.2 billion settlement of a four-year government investigation imposing the largest-ever fine on an automaker in U.S. history after it was charged with a single felony count of wire fraud. Toyota, the world's largest automaker and largest retail seller in the United States, pleaded not guilty but
acknowledged wrongdoing.
Under the terms of the agreement, the charge will be dismissed if the automaker complies with the agreement.
Almost five months after the settlement
was announced and after the Justice Department and Toyota considered more than a dozen possible candidates, Toyota told employees in an email late Tuesday that the Justice Department had appointed Kelley as Toyota's independent monitor.
Toyota spokeswoman Julie Hamp confirmed Kelley's hiring. "We intend to have a cooperative and constructive working relationship with Mr. Kelley, with the goal of making Toyota an even stronger company. In our view, this is an opportunity to build on the important changes we have made over the past four years to serve our customers better," Hamp said.
In the settlement, Toyota admitted "it misled U.S. consumers by concealing and making deceptive statements" to both consumers and regulators about the extent of sudden acceleration problems in 2009 and 2010, the Justice Department said, adding that Toyota minimized problems, misled regulators and provided inaccurate facts to Congress.
Kelley, a partner at New York law firm Cahill Gordon & Reindel LLP, was the U.S. attorney for the Southern District of New York from 2003-05. His office won convictions against former Worldcom CEO Bernie Ebbers in an accounting fraud case, Martha Stewart for insider trading and members of La Cosa Nostra for murder and racketeering, along with major terrorism cases.
Reached late Tuesday, Kelley confirmed he had been hired as the monitor. He praised Toyota's early efforts, saying it appears "the company is doing everything it can to meet its requirements."
Kelley will file reports on his Toyota oversight with the U.S. Attorney's Office in New York, he said, and it will be up to them to decide what, if anything, to make public.
"We're at the very early stages and I don't have any findings or conclusions," Kelley said, adding that at Toyota "everybody is jumping out of the starting blocks" working to comply with the agreement.
The same office that Kelley once led is leading the investigation into General Motors Co.'s recall of 2.6 million vehicles linked to an ignition switch defect tied to 13 deaths and 54 crashes. The prosecutors — aided by a federal grand jury and FBI — could seek a similar settlement with GM.
GM has already admitted wrongdoing and paid a record-setting $35 million settlement to the National Highway Traffic Safety Administration in May. GM faces up to three years of enhanced oversight from NHTSA under the agreement — but no outside monitor.
The appointment comes as the entire auto industry faces increasing pressure to improve safety efforts. Chrysler Group LLC announced it is revamping its auto safety unit days after Hyundai Motor Co. agreed to make changes in how it responds to safety issues after it was fined $17.35 million by NHTSA for delaying a recall. Automakers have recalled more than 44 million vehicles this year, smashing the previous record of 30.8 million set in 2004.
Kelley, a senior adviser to public companies, boards of directors and officers and directors, represented Wal-Mart, Qualcomm and Diageo's audit committees in Justice Department investigations, along with representing HSBC Holdings Plc, the Federal Reserve Bank of New York, WellCare Health Care Plan Inc, the independent directors of Freddie Mac and Standard & Poor's in connection with an investigation into its ratings of securities backed by subprime mortgages.
Toyota has radically revamped its safety practices since its recall crisis in 2009 and 2010 briefly forced the automaker to halt sales of nearly half of its vehicles and led to the company's president, Akio Toyoda, appearing before Congress to apologize for the company's handling of safety issues. The company's safety reputation has dramatically rebounded and it has won high marks in recent quality surveys.
Since 2010, Toyota made a series of management changes and enhanced regional autonomy, including naming the first American CEO of Toyota's North American Region as well as chief quality officers for North America and other principal regions.
Toyota has extended its new-vehicle development cycle by four weeks to help ensure reliability and safety, expanded its network of field quality offices and launched rapid-response teams to investigate customer concerns quickly. It committed $50 million in 2011 to launch Toyota's Collaborative Safety Research Center in Ann Arbor to work with more than 16 universities and institutions across North America on safety advances that will be shared with the entire auto industry.
Kelley and his legal team will have office space in Toyota facilities, holding regular meetings with company employees. He will have extraordinary powers to demand cooperation from the company.
"As detailed in the agreement, Mr. Kelley will review and assess Toyota's policies, practices or procedures for safety communications in the U.S., for sharing U.S. vehicle accident information internally and for preparing and sharing certain U.S. technical reports," Toyota's note to employees said.
Toyota had input on the choice of the monitor
but final authority to name the monitor rested with the U.S. Attorney's Office in New York, which led the investigation.
The $1.2 billion payment was the largest criminal penalty imposed on a car company in U.S. history. Toyota, however, had profits of $18 billion worldwide in its fiscal year that ended March 30 and it reported $5.7 billion in the most recent three months ending June 30.
Toyota has settled numerous other suits connected to the problem, including a class-action settlement covering as many as 22 million current and former Toyota owners over sudden acceleration claims valued at as much as $1.63 billion.
http://www.detroitnews.com/article/20140813/AUTO0104/308130021/Former-U-S-attorney-monitor-Toyota-safety-efforts
JUST MY OPINION...AT THE MOMENT!